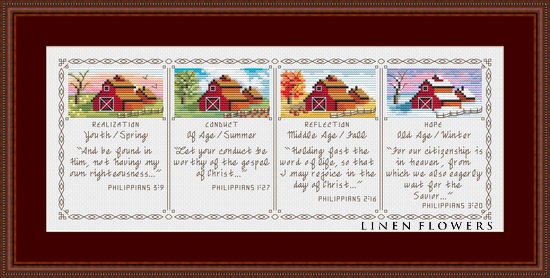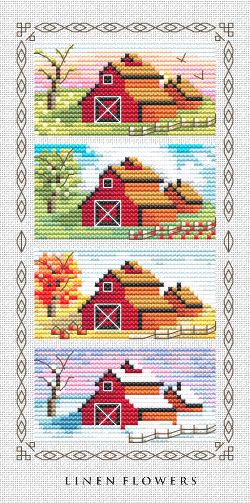 Philippians Seasons Of Change- #99
Ever feel that your life corresponds to the seasons? Philippians has the answers for all ages in this handsome Seasonal Barn Sampler and Bellpull Set. Design size: Complete Sampler: 191 w x 71 h. Bellpull Design Size: 50 w x 101 h. Each Barn motif: 42 w x 22 h. Use a Fabric Calculator to determine finished size on your favorite fabric. Designs use DMC Floss.
(c) 2011 Angie Kowalsky/Linen Flowers Designs
*Chart Download For Personal License Only- Not For Resale Or Sharing.
PDF Download Price: $7.00