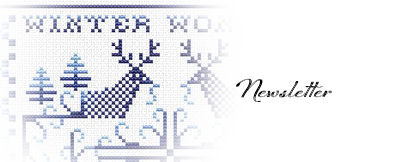 Sign up below to receive notice of the latest Needlework Designs added to Linen Flowers/Timeless Handwork.
You will receive our Newsletter approx. every 1-2 months, with notice of our "Just Published' Releases.
We try to include Great Recipes that we've developed or tried, and occasionally there are Show Specials, or Complimentary Patterns to let you know of.
Your private information will not be shared with any other companies.
Thank you.