Listen To "Rainfall" by John Blasucci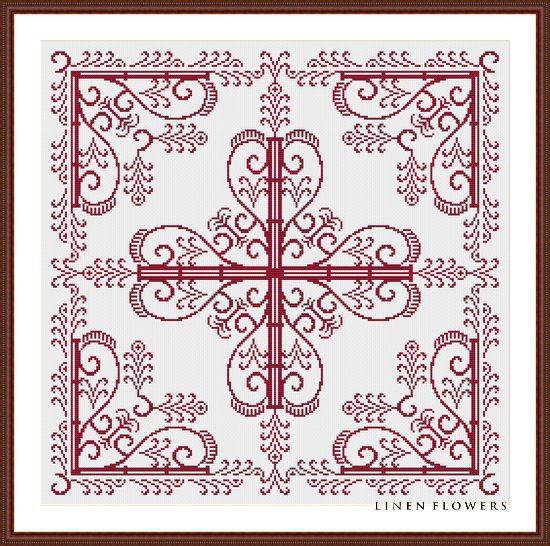 Wrought Ironwork- #108
A design inspired by the beautiful wrought iron which is heated to high temperatures, then hammered into ornate scrolls. Design size: 229 w x 227 h. Design shown in DMC 498. Use a Fabric Calculator to determine finished size on your favorite fabric, and customize with your favorite floss shade.
(c) 2011 Angie Kowalsky/Linen Flowers Designs
*Chart Download For Personal License Only- Not For Resale Or Sharing.
PDF Download Price: $7.00