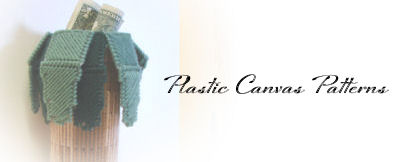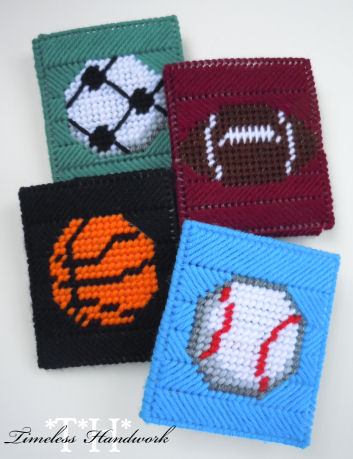 2 Hour Sports Wallets- #22TH
The Big 4 in Sports represent a lot of fun when kids get to carry their favorite sports cards or dollar bills in these quick to stitch wallets. Soccer, Football, Basketball, and Baseball-themed wallets are 3 1/2 x 4 1/4" and stitched on 7 mesh plastic canvas using worsted weight yarns.
(c) 2011 Angie Kowalsky/Timeless Handwork
*Chart Download For Personal License Only- Not For Resale Or Sharing.
PDF Download Price: $5.50



Please read before placing your order:

Charts And Patterns by Linen Flowers/Timeless Handwork may not be resold or shared with others. When you purchase a downloadable pattern, you are purchasing a license for personal use only. Copyright (and the right to reproduce the file) remains with Linen Flowers/Timeless Handwork. (Only printed charts may be loaned to others, given away, or resold).

View "Why Can't PDF Charts Be Resold?"

The downloadable pattern that you purchase will be emailed to you within 24 hrs. This file contains security measures to protect copyright, such as a transparent watermark and password protection with your name. These should not present a problem when printing or stitching the chart or pattern.
View Sample Of Watermark