All Cross Stitch Charts by Linen Flowers are hand-drawn (not computer-generated).
Computer-generated means that the designs are imported into the software as photos, then the colors are tweaked to make them easier to stitch/and to eliminate single stitches. Sometimes painters import their own artwork in this manner, or license artwork by others. There is nothing wrong with this method, as sometimes it helps the designer to get as close as possible to the real photo.
At Linen Flowers, each design is hand-drawn, on a blank screen, in a computer program.
However, the photos of our hand-drawn charts are "simulated", and not stitched.
Simulated means that the photo of the design looks as close to the actual stitching as possible. Usually, stitching them looks slightly lighter- a bit more faded.
Below are some examples of how a design looks both simulated, and stitched. You'll find that they are very close.
Some stitchers may always prefer a stitched photo, and we understand that. Unfortunately it is not possible to stitch as many as we would like to for examples.
More comparisons can be found on our Gallery page, which features many of the designs which customers have stitched and sent in for us to show others.
We would love to add your finishes to our gallery!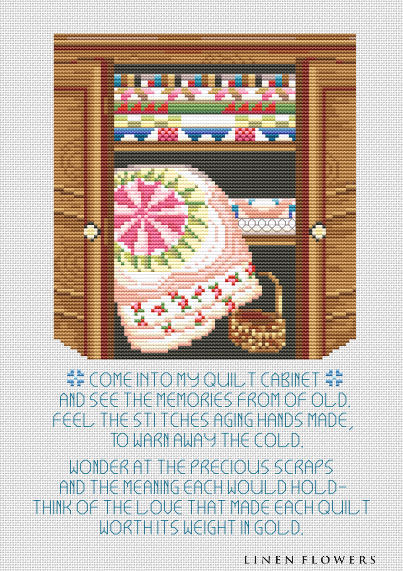 Mary's incredible finish of Quilt Cabinet.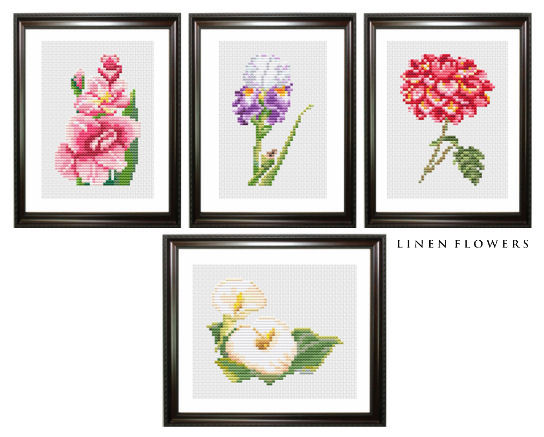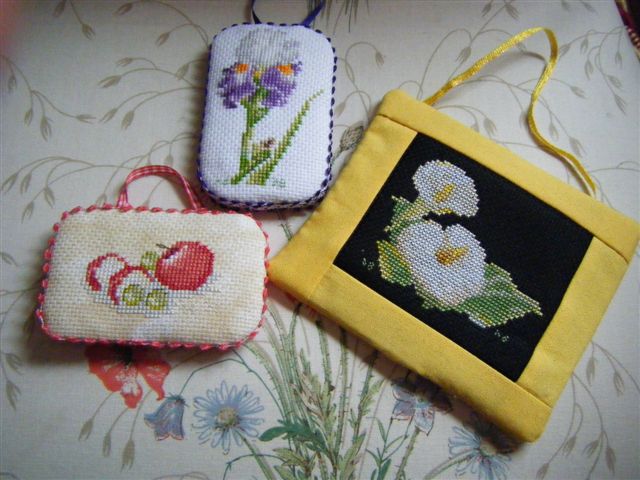 Gorgeous ornament finishes by Heather.
(Apple Slices are on the Complimentary page).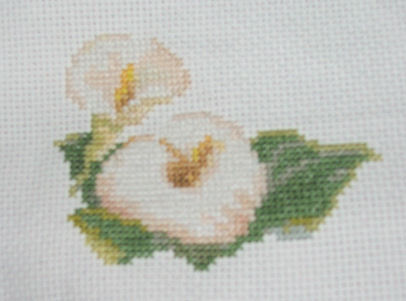 Very pretty stitching by Jayne.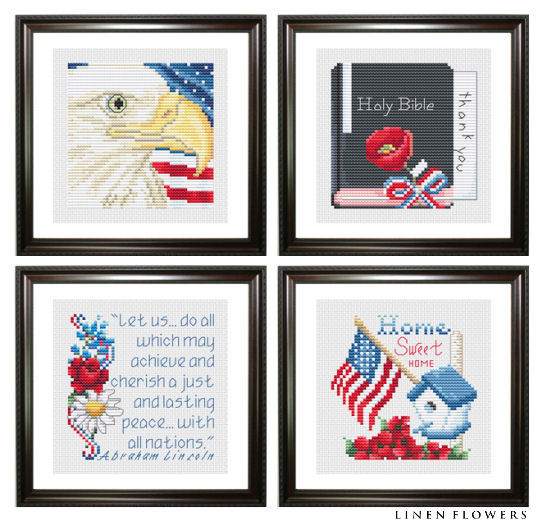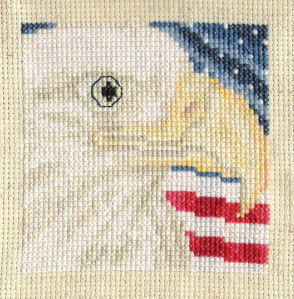 A beautiful tribute to a soldier's family stitched by Kim Carter and featuring the design, Flying High.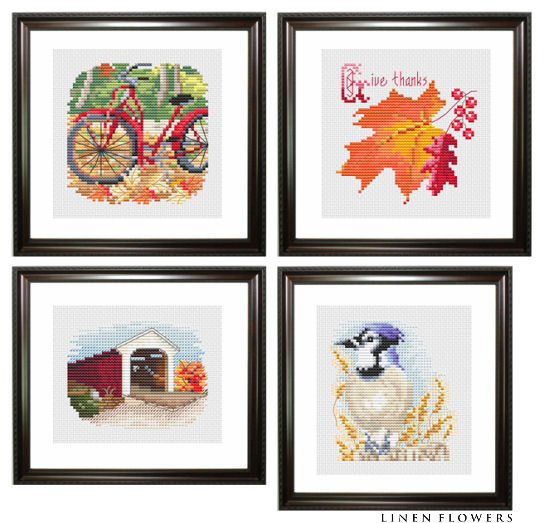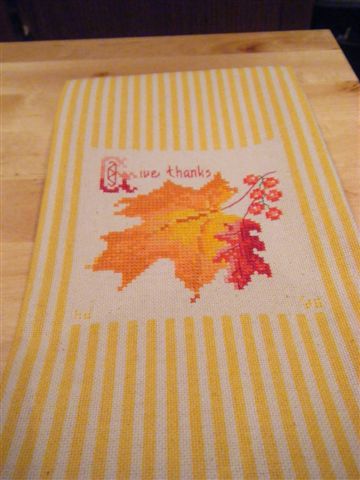 This lovely towel featuring Give Thanks was stitched by Heather.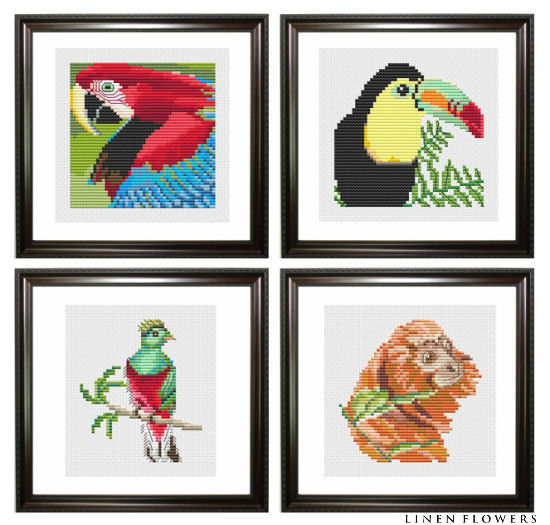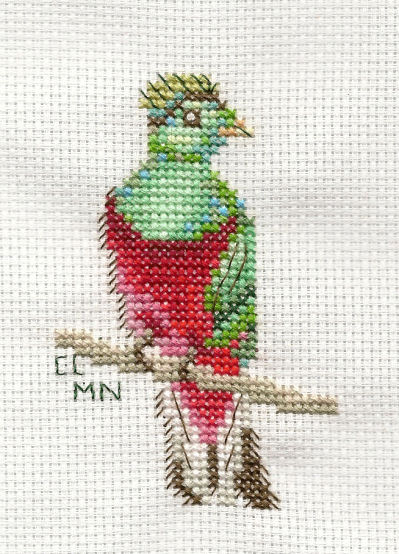 A beautiful Quetzal finish by Charity L.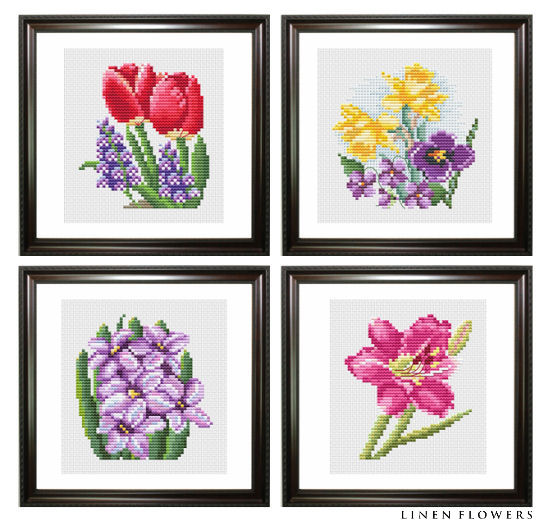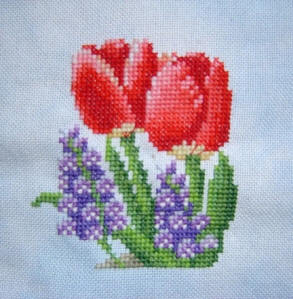 A gorgeous finish of Striking Contrast by my friend, Olive.