Dear Stitchers,
November 1! The date for me to announce the new Quick Finishes Magazine has come, and I hope that you enjoy this December Issue.
This one is titled, "Last Minute Gifts."
There are some fun projects here, such as a little snowman who is waiting for more snow to "finish him," a toddler's poncho that is quick to sew with fleece scraps, a pineapple snowflake which could be starched to hang in a window, a textured Chevron gift scarf to knit, and a plastic canvas window decoration which will have different seasonal motifs to hang from it.
The prices for all 5 projects is $5.00.
I hope that you enjoy this issue. Look for the February Issue to arrive Jan 1, 2018.
Thank you, and may God bless you,
Angie
Linen Flowers/Timeless Handwork
Creative Needlework Design Since 1995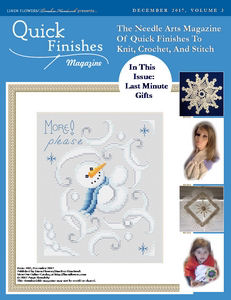 Quick Finishes Magazine December 2017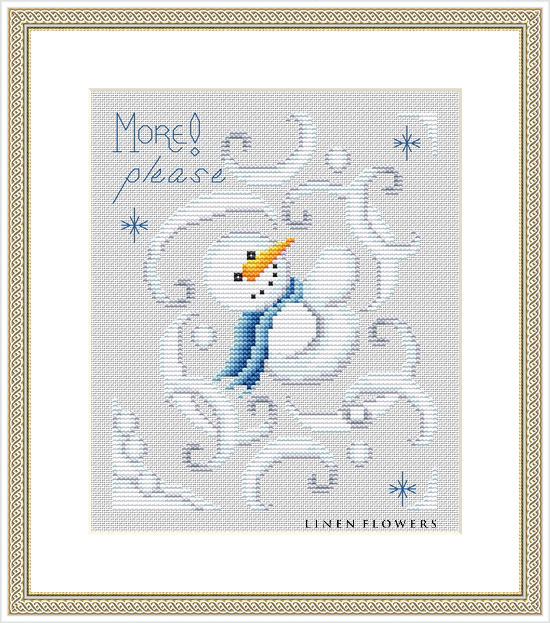 #QF06 Swirls Of Snow (Cross Stitch)
Not yet who he wants to be, this little Snowman is pleading for more snow, as the cold wind swirls the snowflakes around him. Design Size: 75 w x 92 h. (c) 2017 Linen Flowers.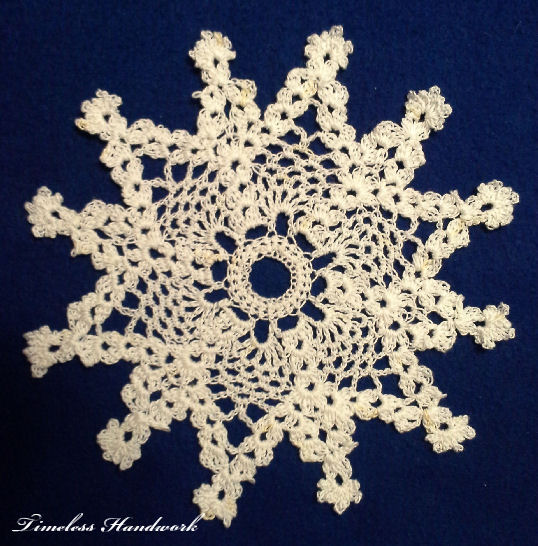 #QF07 Pineapple Snowflake (Crochet)
Starched and hung in a window, or laid flat on a table, this Pineapple Snowflake will be a lovely winter accent in your home, or as a gift. It measures 9″ at the widest point. The project uses Size 10 Crochet Thread and a Steel Hook. (c) 2017 Timeless Handwork.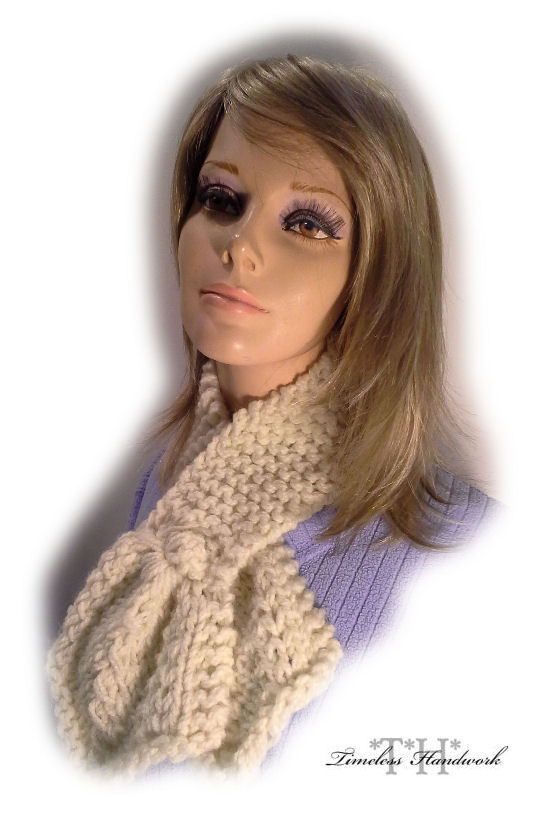 #QF08 Chevron Gift Scarf (Knitting)
This quick to knit gift scarf looks lovely, with 2 Chevrons that cross at the neck to add texture and interest. The project is easy to knit with 2 strands of worsted weight yarn. (c) 2017 Timeless Handwork.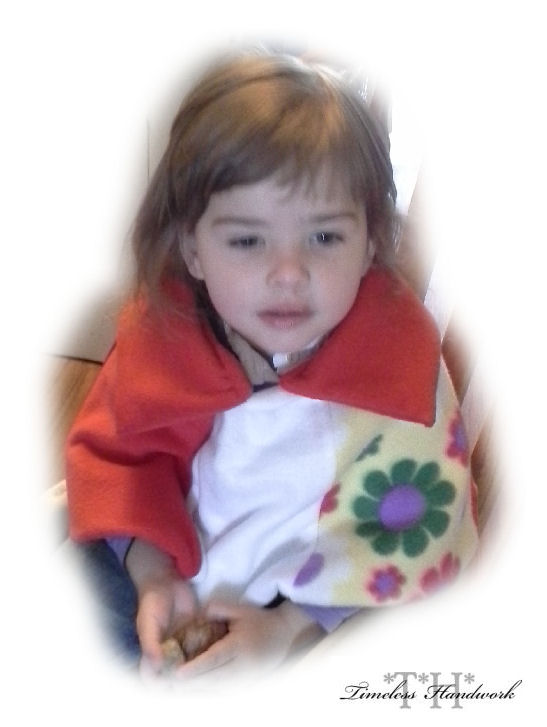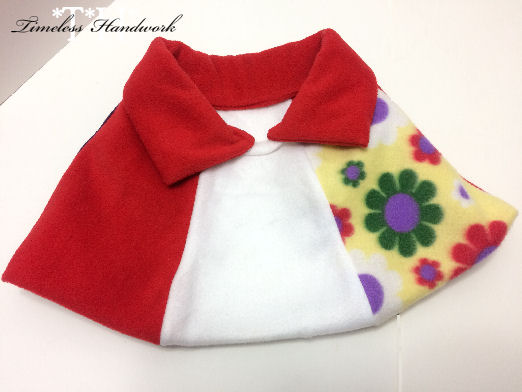 #QF09 Toddler's Scrap Poncho (Sewing)
Cozy warmth in cold climates, this Poncho for Toddlers is quick to sew, and uses up scraps leftover from other Fleece projects. The Poncho fits Toddlers 2-4 years old. (c) 2017 Timeless Handwork.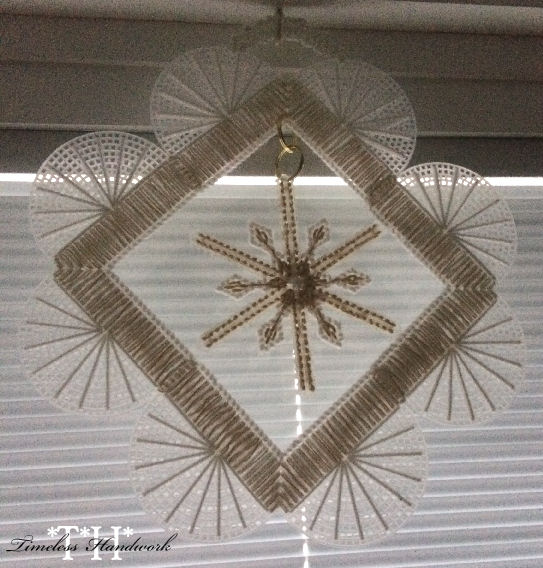 #QF10 Seasonal Window Decor- Snowflake (Plastic Canvas)
The Seasonal Window Decor is a lovely window decoration with lots of clear plastic canvas to "blend" into the window scene, yet with enough stitching to add visual appeal. The Snowflake is interchangeable with other seasonal hangers- look for those in upcoming issues! (c) 2017 Timeless Handwork.