Dear Needlework Friends,
A beautiful Spring may be passing into summer, but its memories are captured in this new Cross Stitch release in the Welcome Door Banner Series. The Welcome Spring Door Banner features a robin, tulips, and daffodil with the text, "God Keep Us In Your Care."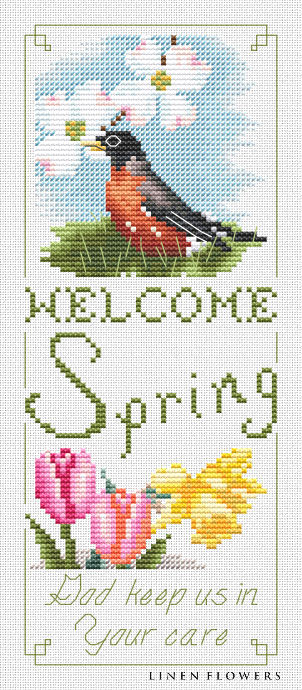 In Crochet, 3 heart bookmarks make up the design set of "Hearts In Color Bookmarks"- quick to crochet heart gifts for both young and adult readers. Choose her favorite colors for the inner hearts.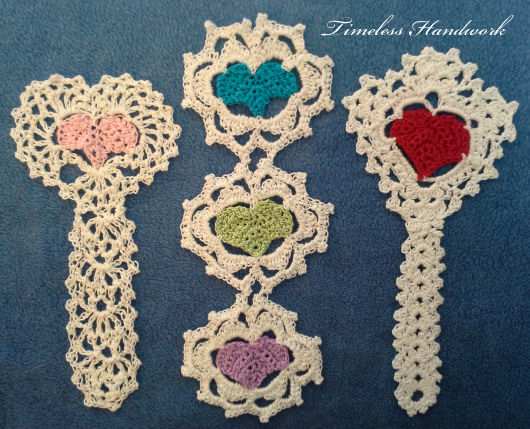 In our next Newsletter, look for a Welcome Summer Door Banner Design in Cross Stitch, and floral plastic canvas ideas.
God bless you,
Angie
Linen Flowers/Timeless Handwork
Creative Needlework Design Since 1993
http://linenflowers.com
GREAT RECIPES
Hummingbird Nectar
(Fills one feeder full)
1/4 cup sugar
2 cups water
Simmer in a pan on medium heat for 5 minutes. Let cool completely. Pour into a glass and fill feeder.